Cupcakes are perfect. They are just the right size, they are easy to make, they taste delicious and there are ENDLESS POSSIBILITIES of flavor and decorating options. Seriously, what more could you ask for?! I have been seeing some AMAZING cupcakes float around Pinterest for some time now and I just HAD to bring them your way! So... I created a collage of the best 50 cupcake flavors I could find. None of these amazing cupcakes are my own creation but I've linked you to the creator as well as the recipe - because who needs pictures of cupcakes if you can't actually make them, right?! Here you go... happy cupcake making!!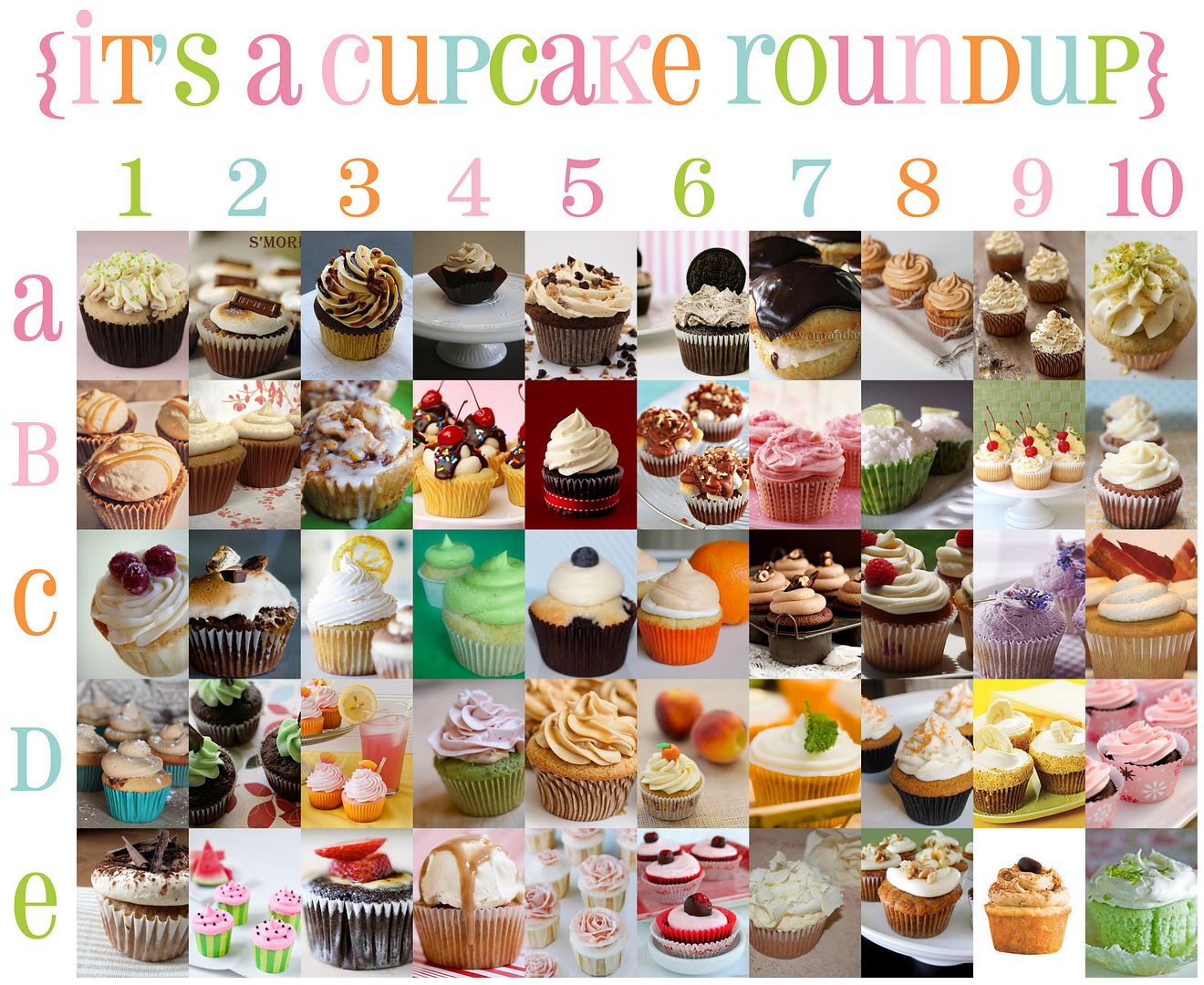 click photo to enlarge
We'll go across and then down...
Row 1
And there, my friends... are 50 amazing cupcakes!! ENJOY!!